Experienced installers of Natural Stone, Retaining Walls & Pavers
Professional Installation, Restoration & Protection for Hardscapes & Masonry
Read More
Hardscape Company in Delray Beach, FL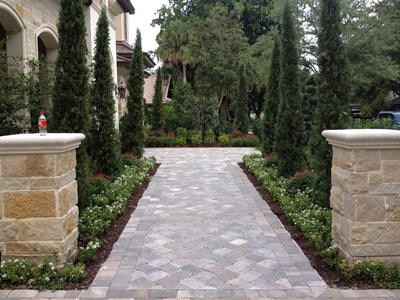 At FR Pavers & Stone, we are a leading hardscape company in Delray Beach, FL, and we understand the profound impact a well-designed hardscape can have on your property. Our mission is simple - to transform your outdoor living spaces into breathtaking, functional, and inviting areas that will be the envy of your neighborhood.

With years of experience and an unwavering commitment to excellence, we offer a wide range of services tailored to enhance your property's beauty, value, and utility.


Our Comprehensive Hardscaping Services
We offer our clients the convenience of accessing a range of hardscaping services under a single roof, such as:


Outdoor Living - Imagine entering your backyard and being greeted by a beautiful, custom-designed outdoor living area. Our paver patios and decks are expertly crafted to make this dream a reality. Our team specializes in designing and installing stunning outdoor living areas that match your style and meet your needs.

If you envision a cozy patio for intimate gatherings or a spacious deck for entertaining a crowd, we work closely with you to bring your vision to life.


Paver Driveways - Your driveway is more than just a functional space; it's vital to your property's curb appeal. Our paver driveways add an elegant touch, durability, and longevity. They require minimal maintenance and offer an aesthetic appeal that can significantly boost your property's overall look.

With endless design options, you can choose from various paver styles, colors, and patterns, ensuring your driveway complements your home and landscape perfectly.


Retaining Walls - Retaining walls are more than just structural elements; they are also a powerful tool in landscape design. Whether you need to prevent erosion, create terraced garden beds, or add dimension to your landscape, our expert team is here to construct retaining walls that enhance the beauty and functionality of your outdoor space.

Our custom solutions are designed to meet your needs and seamlessly complement your landscape. We use high-quality materials to ensure that your retaining walls serve their intended purpose while standing the test of time.


Fire Pits - There's something inherently captivating about the flickering flames of a fire pit. Our fire pits are more than just sources of warmth; they are focal points that enhance the charm of your outdoor space. Imagine cozy evenings with friends and family gathered around a beautifully designed fire pit.

We create fire pits in various styles and sizes, using materials that complement your landscape. Safety and functionality are paramount in our designs.


BBQs/Grills - Outdoor cooking and dining are elevated to a new level with our custom BBQs and grills. We design and install these outdoor cooking spaces, incorporating convenience and style into your landscape.

Our designs are tailored to your requirements, whether you prefer a small grill station or dream of a complete outdoor kitchen. We use high-quality grills and appliances to ensure long-lasting performance.


Steps and Walkways - Functional and beautiful, our steps and walkways connect different areas of your property while enhancing its overall aesthetics. Our expert team takes pride in designing and installing steps and walkways that are practical and visually pleasing.

We seamlessly integrate steps and walkways into your landscape, ensuring they blend naturally with the surroundings. Safety and durability are paramount in our designs, making your outdoor space more user-friendly.


Hardscape Restoration Experts
In addition to the services mentioned above, we also handle hardscape restoration works. We offer various services, including cleaning, repairs, and resealing of existing hardscaping. Our goal is to restore the appearance and integrity of your hardscape, making it look as good as new. Hardscape restoration can be a cost-effective alternative to complete replacement, ensuring that your outdoor spaces maintain their beauty and functionality.

If you want more information about the services our Hardscape Company in Delray Beach, FL, provides, please call FR Pavers & Stone at 561-289-0943. You can also write to us through this Online Form.


We Provide Services to the Following Cities and Towns in FL