Experienced installers of Natural Stone, Retaining Walls & Pavers
Professional Installation, Restoration & Protection for Hardscapes & Masonry
Read More
Paver Installations Lake Worth, FL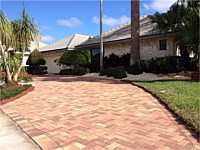 FR Pavers & Stone is an acknowledged expert when it comes to paver installations. Our skills and in-depth knowledge of various paver materials have helped countless clients achieve their dream indoor or outdoor spaces. We have been serving Palm Beach County, particularly the areas of Lake Worth, Wellington, and Boynton Beach. Please dial our hotline at 561-289-0943 to learn more about our paver installation services.
Professional Paver Installations
We are known in Lake Worth, FL and surrounding areas for our professionalism and craftsmanship. We make sure that our clients will be satisfied with the results of our work, whether it involves design and installation of paver features or maintenance and restoration of existing paver amenities.
At FR Pavers & Stone, we've already handled various types of paving projects. We have a long list of completed projects in residential areas in Lake Worth, as well as large commercial projects in other Florida locations. All our paver installations are handled by properly trained people with decades of experience in the industry. This is the reason why we are not afraid to provide clients with extended warranty on our completed paving projects.
Some of the paver installations that we can work on include: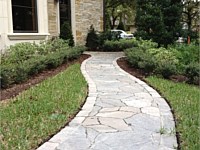 Driveways. These hardscape features must be built by experienced contractors to ensure their structural integrity and durability. Driveways must be designed not only for aesthetic appeal but also for their intended function. That's why we only use premium pavers and materials for these features. Our pavers are proven skid-resistant, made for the harsh outdoor elements, and capable of enduring heavy vehicle traffic.


Patios. Creating exquisitely designed patios is another specialty of FR Pavers & Stone. For years, our creative designers and builders have been creating gorgeous paver patios for residents of Lake Worth and surrounding areas. In fact, most of our paver installations involve installing patios. Our clients from these areas prefer this type of outdoor living space because of its wonderful benefits. A well-designed patio can be the perfect extension of their indoors where they could relax after a tiring day and enjoy the great scenery in the landscape.


Walkways. The walkways that we install are designed to add curb appeal and improve access to the various features around the landscape. We can use concrete or natural stone pavers, depending on the preferences of the client.


Pool decks. The pool area is one of the most neglected parts in the outdoors. At FR Pavers & Stone, we can help you improve its functionality by installing an exquisitely designed paver deck. We can even add other amenities to make your outdoor stay more fun and relaxing. Some worthy additions include lounge chairs, outdoor umbrellas, fire and water features, and entertainment systems.


Certified and Authorized Paver Installers
Aside from our license as a paver contractor, we are also certified and authorized paver installers of leading hardscape manufacturers like Belgard. By using Belgard's products, we can guarantee clients with durable and stunning paver installations. We are also members of industry organizations like Concrete Masonry. These affiliations and certifications are proofs that we are serious about our craft, and we can provide clients with the best services possible.
Please call us now at 561-289-0943.
We Provide Services to the Following Cities and Towns in FL