Experienced installers of Natural Stone, Retaining Walls & Pavers
Professional Installation, Restoration & Protection for Hardscapes & Masonry
Read More
Paver Driveways/Patios
Boynton Beach, FL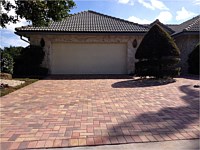 For years, our company has been creating durable paver driveways and elegant patios for Florida clients. We are the choice of many homeowners in the state because of our fine craftsmanship, professionalism, and premium paver products. In fact, we have completed a lot of similar projects in Boynton Beach, Lake Worth, Wellington, and surrounding areas.
Let the experts from FR Pavers & Stone design and build your dream paver driveways and patios. Contact us today at 561-289-0943 so we can proceed to the next stage of your outdoor improvement project. We offer free initial consultation and can even provide you with a no strings attached cost estimate of the project.
Top-notch Paving Products and Materials
At FR Pavers & Stone, we use only top-notch paving products and materials for projects involving paver driveways and patios. We don't shortchange clients by installing substandard materials or providing subpar work. Our primary aim is to give them outstanding features and amenities that will last for generations. We do this by ensuring the quality of all the materials we use for our projects. From pavers to sealing solutions, they are carefully selected and sourced from reputable manufacturers and suppliers.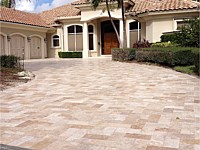 One of our long-standing partner suppliers is Belgard. The company has been our ally for several years now in providing clients from Boynton Beach and nearby cities with excellent paving amenities. Aside from its sturdy pavers, we also have access to Belgard's wide range of design collection. With this partnership, we can easily suggest to clients the perfect design or pattern that will best suit their driveways or patios.
Sturdy and Attractive Paver Driveways
The longevity of the driveway depends on the quality of the materials used and the skills of the paver installers. And here at FR Pavers & Stone, we assure you of a sturdy paver driveway that will last a lifetime. The pavers that we will use are guaranteed low-maintenance and recommended for driveways and other areas with high vehicle traffic.
Great Designs for Paver Patios
If you're from Boynton Beach, FL or residing in a nearby area, the best company to call for designing and building paver patios is FR Pavers & Stone. We have experienced crews who know how to transform your ideas into elegant patios. You can choose from the various designs or themes available to get your desired output. From Old World charm to more modern designs, we can achieve them for you.
Recommended Features and Amenities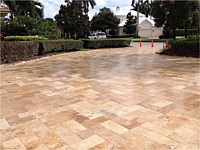 Our professionally installed paver driveways and patios will dramatically improve the aesthetics and functionality of our clients' properties. However, there are some add-ons that must not be left out when installing these features. For driveways, we highly recommend adding paver solar lights. This type of lighting is not only attractive but also help reduce your carbon footprint and monthly utility cost. Meanwhile, patios will be great if there are installed fire features, such as fire pits and outdoor fireplaces.
Rest assured that our recommended features and amenities will provide wonderful benefits, added comfort, and functionality to your paver driveways and patios.
Hire the Paver Experts
Hire FR Pavers & Stone today if you want commendable results. We are experienced in various paving projects. We also have complete tools and heavy equipment that we can use for site preparation and construction of paver driveways and patios.
Call us today at 561-289-0943.
We Provide Services to the Following Cities and Towns in FL